Buy now, Supply Prescription Later
Have you found some glasses at the price you want but you don't have your prescription ready?
Do you need to double check your prescription but want to secure your order now?
You can choose to Buy now and you can supply your prescription later. All you need to do is to select Send later in the checkout stage and your frames will be reserved for 3 months.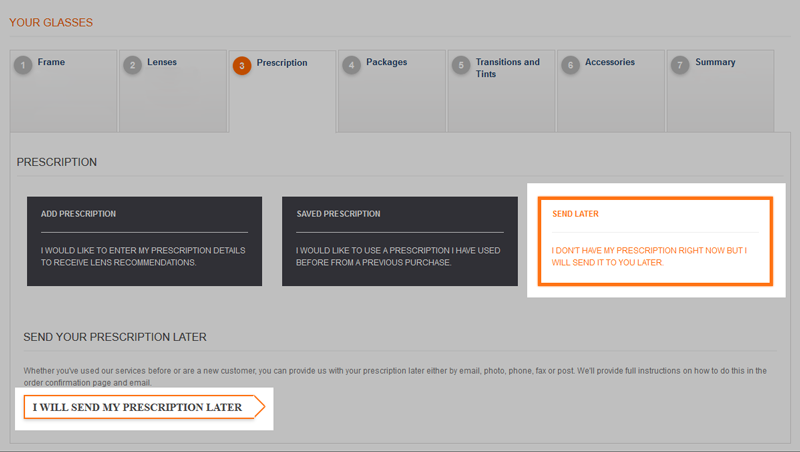 Then email us at info@speckyfoureyes.com with your prescription when you are ready or use our prescriptions upload form to continue with your order.